We firmly believe that the best tax and accounting firms are those that take full advantage of all the tools available to them. We consider it our job to stay on top of new technology trends, and we always do our best to provide our clients with the newest and smartest tools out there.
Click the links below to learn about a few of the different types of tools we've employed in the past:
> I'm Available to Speak to Your Group
Messaging Solutions
Virtual Fax Solution
j2 by Global Communications (Receive faxes and voicemail in your e-mail inbox, and store them on your PC. No fax machine required. This service also provides you with your own fax number).
Business Forms and Checks
Check Ordering
www.checksforless.com (Some great prices on business forms and checks).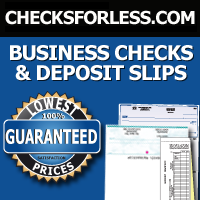 Order Software
Payments
Recommended Books